We deliver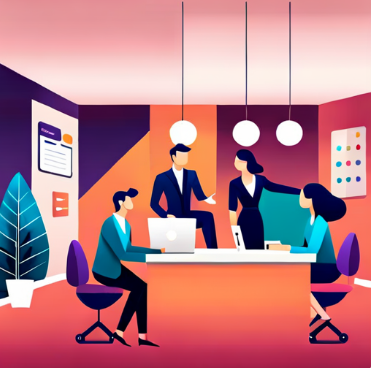 Our team specializes in goal-oriented and experienced work, always focusing on long-term and sustainable solutions. We know that it is not enough to rely on quick success - we place great emphasis on ensuring that our solutions are long lasting and meet all of our customers' needs and requirements.

We do this by conducting a thorough analysis of our customers' requirements and needs, and then developing solutions that are tailored to each customer's individual needs. In doing so, we always take into account the perspective of all stakeholders and ensure that our solutions remain predictable and calculable for all involved.

Our team has many years of experience in various industries and uses both proven and cutting-edge technologies and working methods to provide our customers with the best solutions. We always strive to add value to our customers and help them succeed.

If you are looking for a team that works in a goal-oriented and experienced manner and also offers long-term, sustainable solutions that can be planned for all stakeholders, then you have come to the right place! We look forward to working with you on your success.
#goal-oriented, #experienced, #long-term, #sustainable, #plannable
At waaf.net we understand that every project has its own requirements and that there is no one-size-fits-all solution. For this reason, we rely on a flexible and customer-oriented way of working, which enables us to work on projects in an agile as well as in a classic way and to bring them to a successful conclusion.

When it comes to agile projects, we rely on rapid iterations, regular customer feedback loops, and continuous improvement to ensure that the project stays on track and meets customer needs. Our agile methodologies allow us to quickly respond to changes and make adjustments to ensure the project is completed successfully.

On the other hand, for traditional projects, we rely on best practices such as project management, detailed schedules, and clear milestones to ensure the project is completed on time and within budget. We closely monitor the project and keep the client informed of progress to ensure the project stays on schedule at all times.

Our goal is to provide each client with a solution tailored to their specific needs and requirements. If you are looking for an experienced and versatile partner for your next project, please contact us for more information.